| | | |
| --- | --- | --- |
| | Lunar Eclipse 9 November 2003 | |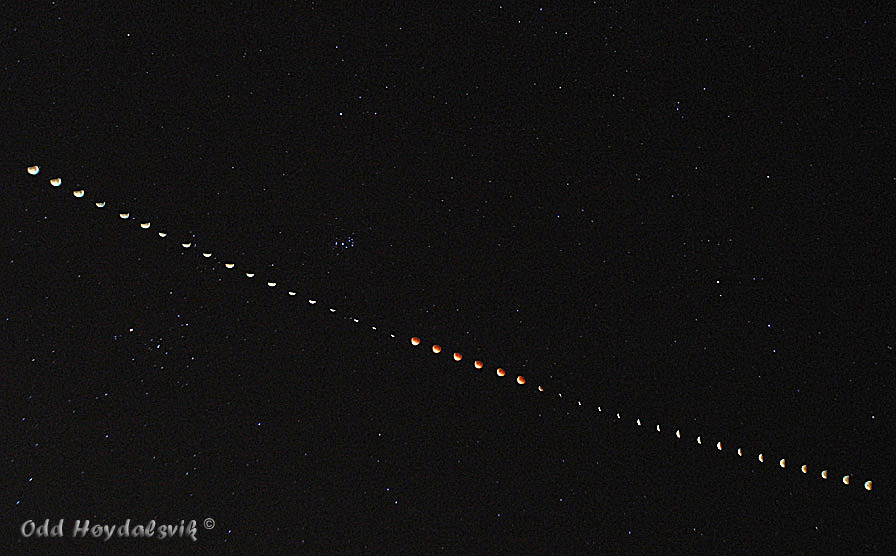 Picture taken at Sandsli outside Bergen, Norway. November 8-9 2003, 23:28UT - 02:59UT
Multiple exposures on the same film frame with 5 minute intervals
Image of stars was taken amother night (without moon) and the two images were combined in Photoshop.
The moon trail relative to star background is of course not accurate since the stars would also have moved.
Camera: Canon EOS 500N
Film: Fuji Sensia 100
Lens: Canon EF 28-105mm USM at 35mm and f:8.
Exposure times from 1/125s increasing to 6sec during totality.
Stars photographed with Canon Powershot G3. 15sec at f2.8 and ISO200.
© 2003 Odd Høydalsvik