| | | |
| --- | --- | --- |
| | Sundogs and halos | |
Halos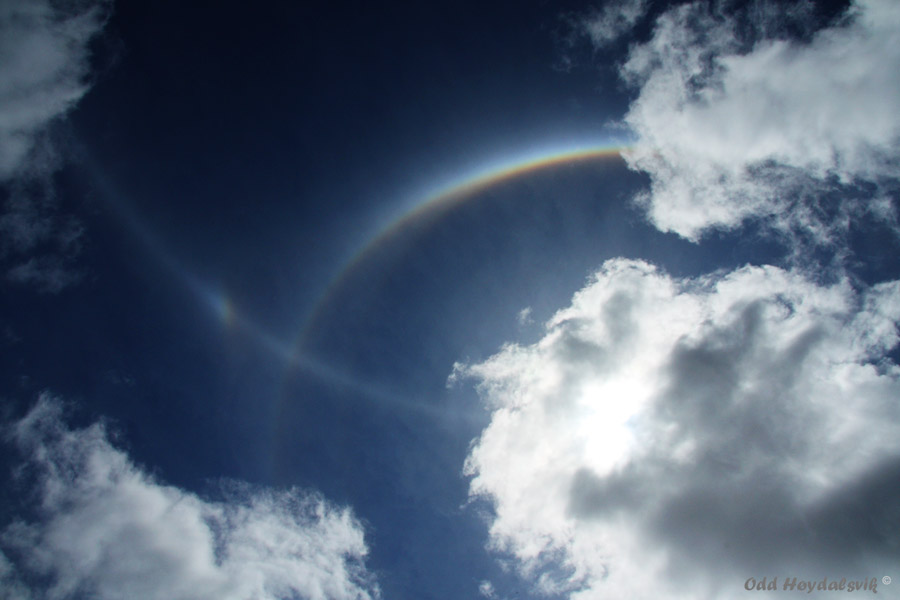 Ordinary 22 degree halo (rainbow coloured), sundog and part of parhelic halo. The parhelic circle is produced when sunlight reflects from near vertical faces of ice crystals.
The sundog is not part of the 22 deg halo as would be expected, but may seem to be part of another structure. See detail below taken at 38mm focal length.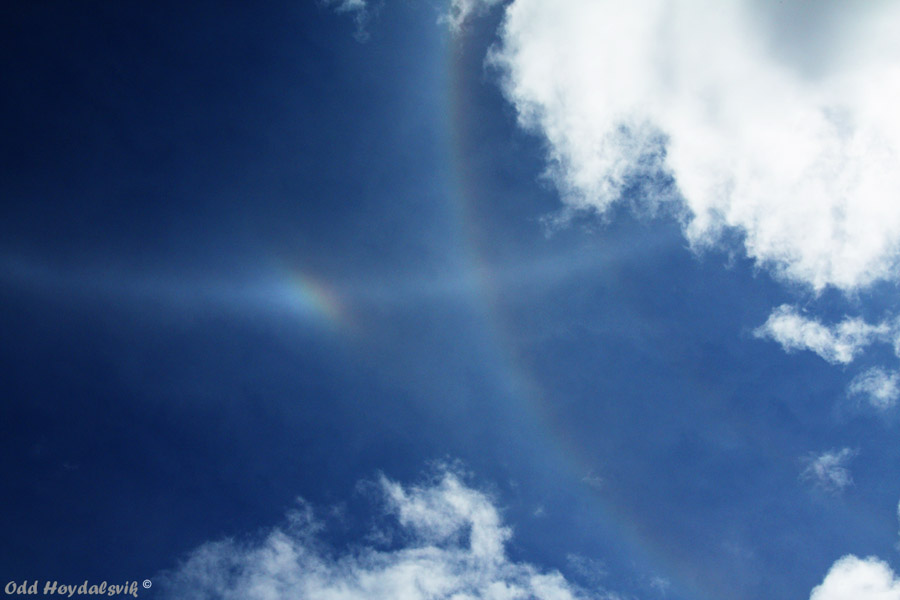 Observed close to Koppang, Norway. June 14, 2009.
All pictures taken with Canon EOS 450D with a EF-S 17-85mm zoom lens.
More pictures (all taken at 17mm, the field of view is approximately 36x54 degrees):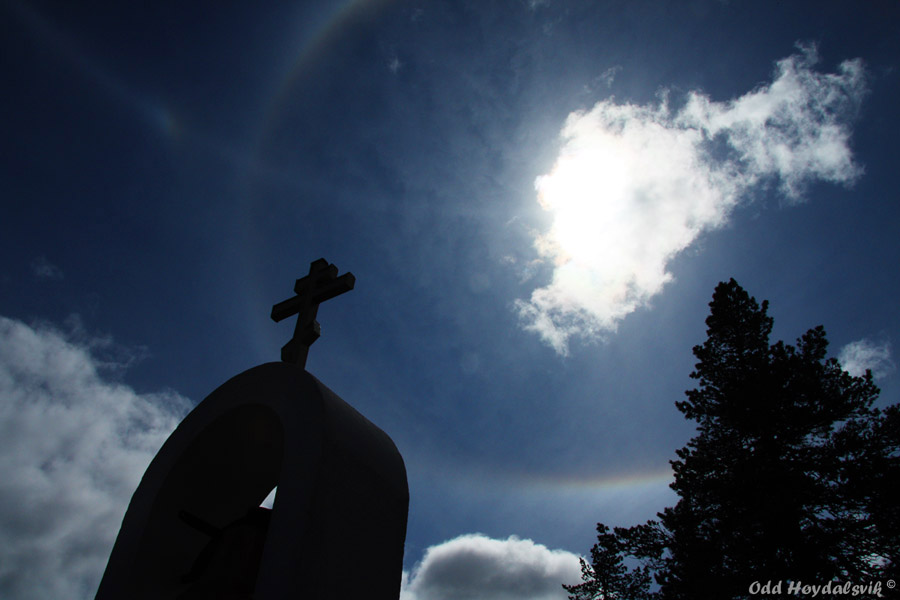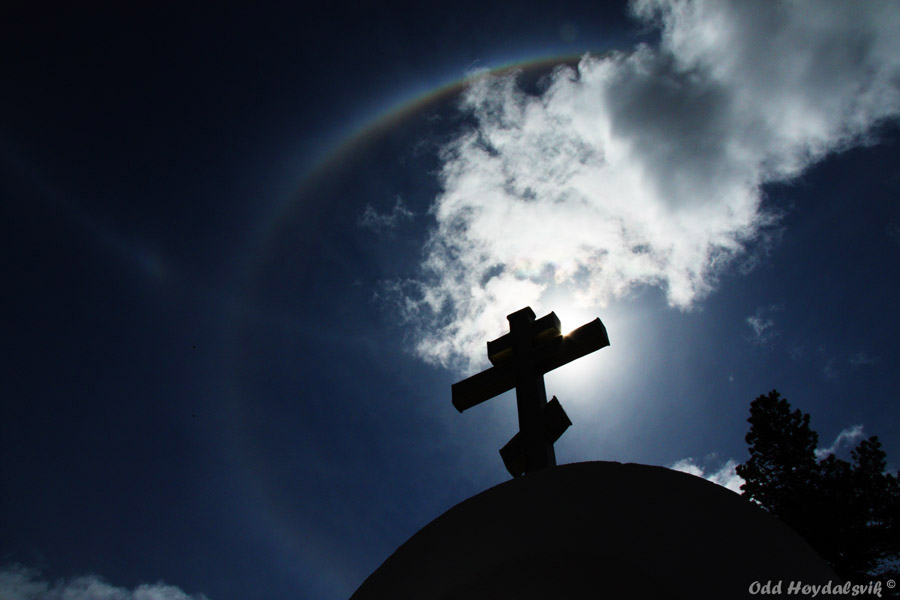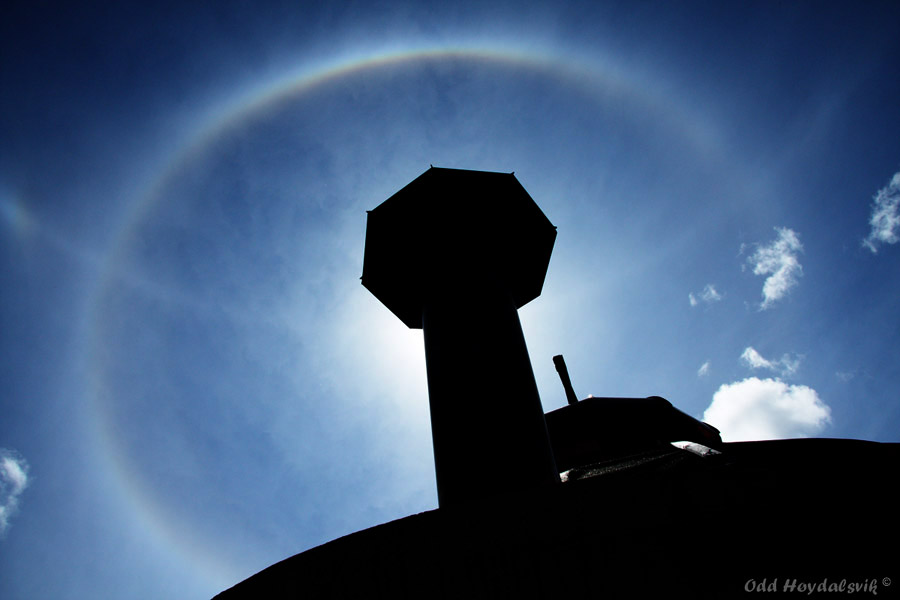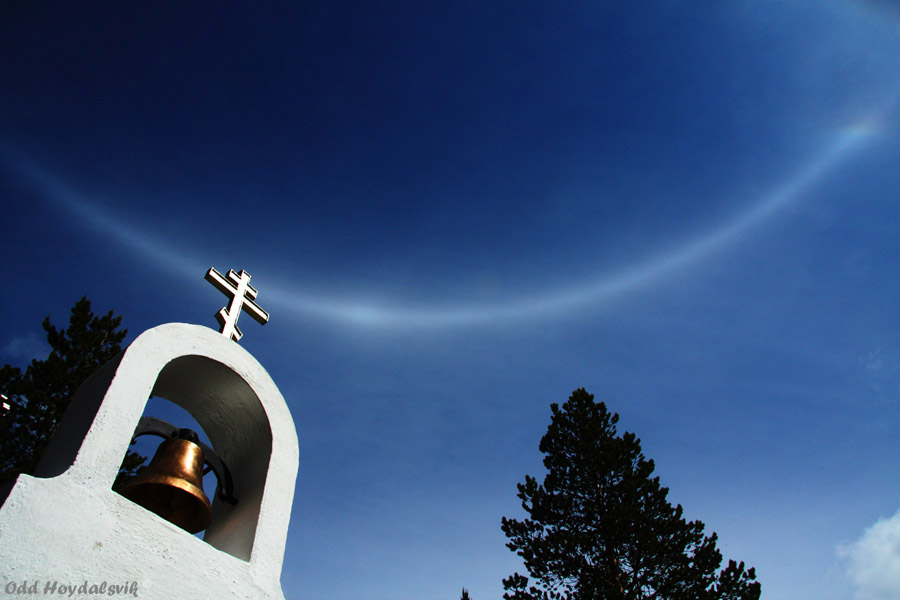 The picture above shows the part of the parhelic halo in the direection opposite to the sun (facing north). A sundog can be seen at the left border of the image.
---
Sundog with Sun and Fjord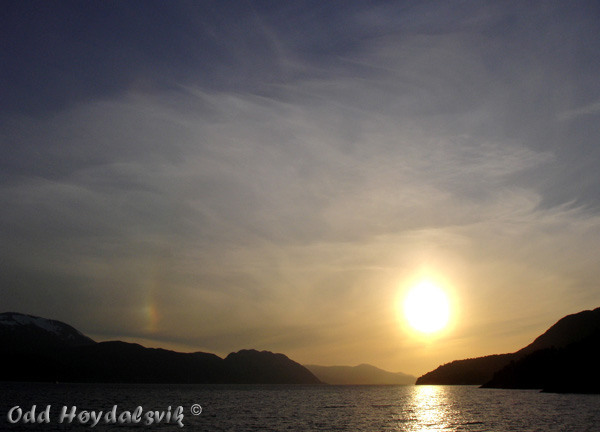 Picture taken in Volda, Norway. June 6 2005.
Closer view of the Sundog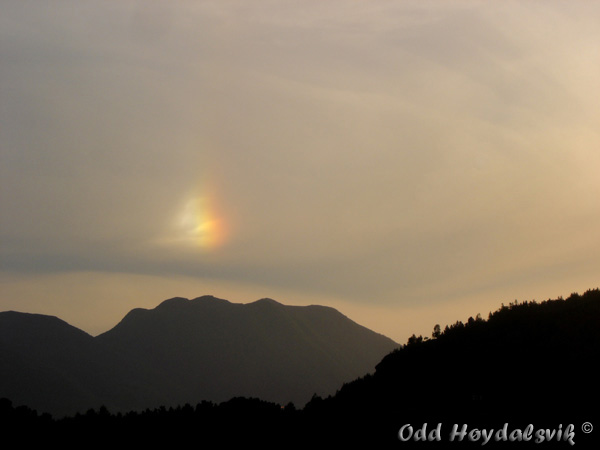 Picture taken in Volda, Norway. June 6 2005.
Sundog and sheep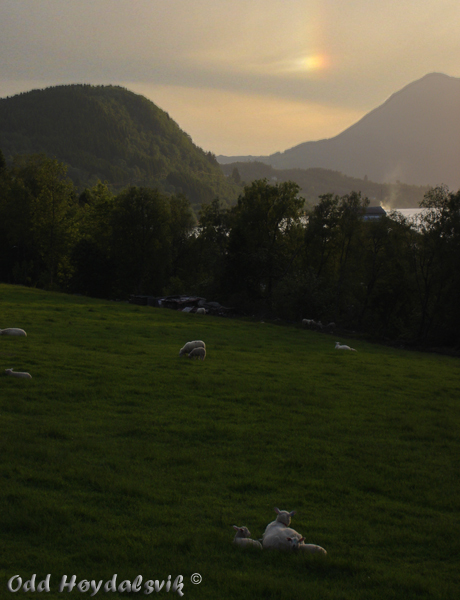 Picture taken in Ørsta, Norway. June 6 2005.
Sundog in Rondane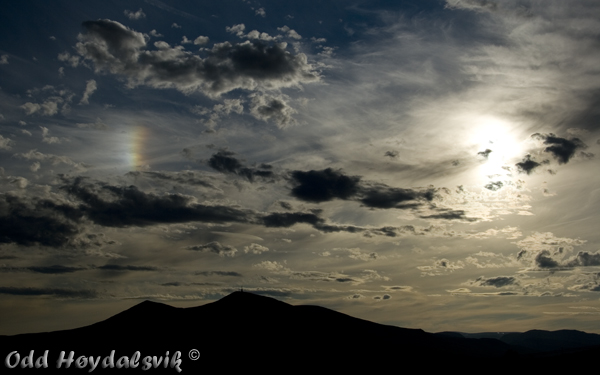 Picture taken from Høvringen, Norway. July 26 2006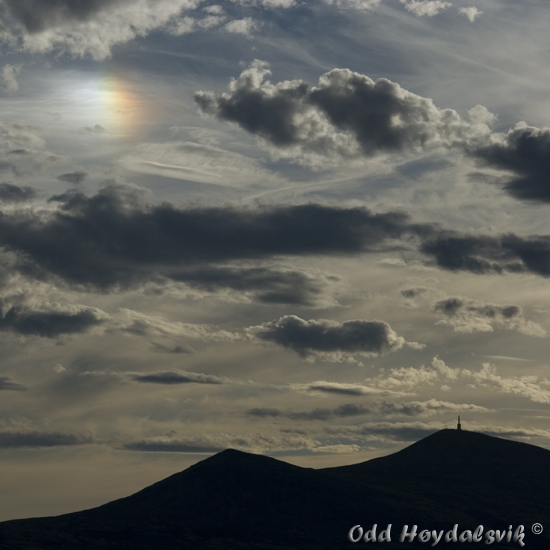 Picture taken from Høvringen, Norway. July 26 2006
---
© 2005, 2006 Odd Høydalsvik